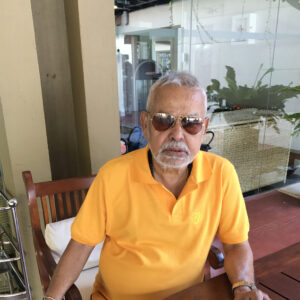 (1943 – 16 February 2023)
Why we have started this Centre?
During the Covid times, people have faced problems searching for centres or places where they could opt for pathology tests. Pathology examinations help to diagnose disease using medical tools in a laboratory. This centre has been started to help people conduct pathology tests in a laboratory, that follows a stringent quality control system. From now on, people in this city will not have to face issues to get access to numerous tests regarding their health.
About Clinic
With a benchmark in providing quality health solutions and diagnostics to every client of ours, our team is dedicated and inspired for excellence every day. Our clinic aims to make preventive and predictive healthcare facilities accessible to everyone. Providing holistic wellbeing to all with the help of the latest technology and testing equipment.
Dr. L.N. Saha
General & Chest Medicine
Prof. (Dr.) S.M. Naser
Diabetologist & General Medicine
Dr. Parvin Banu
Obstetrics & Gynecology
Dr. Mouli Nandi
Obstetrics & Gynecology
Dr. Rana Saha
Pediatrician
Dr. Souparna Saha
Chest Medicine
Dr. S. Guha
Consultant Biochemist
Dr. Arup K. Dutta
Consultant Pathologist
Dr. Dipak Shah
Consultant Gastroenterologist
Dr. Kanishka Samanta
Urology
Dr. Nirmalya Bhattacharya
Dermatologist
Our Team
We at M.S. Polyclinic & Diagnostic Centre aim at searching and retain quality manpower for carrying out the various functionalities of our diagnostic and clinical chain. Our team are experienced and undergoes extensive training in order to provide our clients with the best in class treatment and diagnostics. Our team of experts aim at providing quality services for the various departments of our clinical chain both within and outside our labs and facilities.
We are a reputed diagnostic centre in Kolkata, hence, we maintain a progressive team of quick thinkers and experienced personnel and doctors that are always present to resolve every query our clients have at any given time.
In need of a good doctor?
Get in touch with us and talk to our team of specialists and doctors about any health-related issues and concerns.
We pride ourselves to be the best polyclinic in Kolkata, for providing quality solutions and medical attention to all of your needs and worries.